It's been a few years since I've contributed to this blog, so I should clarify that despite my absence, I've remained single, just low on the hustle. What brought me back is a little piece of information: my ex got married last month. She, along with my many rejections, was my muse that inspired this blog; that and strong bouts of depression, anxiety and insufferable lonliness. You know, the usual suspects.  🙂
I loved that woman. She's the only person I've ever been with who had opened new doors of experience for me – expanding my bounds, and solidifing my love of the outdoors. There were growing pains that made both of us irritable at times and only if I had known what she was going through, maybe our relationship wouldn't have ended the way it did. Shoving love at a problem doesn't make it go away.
Her mental disturbances, especially the mood swings, lacked any predictable design. Regardless, I wouldn't believe it and always thought there was something I could do to fix things. After all, when she was up, we would both relish in the euphoria. So, likewise, when she was down, we would both perish in the abyss. Things came to an ugly end when she took a steak knife to my throat on my 23rd birthday. The reason? She had burned a few slices of bacon. At least, that was the trigger – not very hard to find one when your headspace is a latent minefield. If you're curious, I wrote about her in Girl Fail #21 (Part 1 and Part 2).
And so, we split up and I remained attached, kind of. She consumed my thoughts. Sure, I was heartbroken but never like this. My future had been altered by unseen hands and even though I wanted to move on and find someone else, I couldn't. New York City is like that sometimes. It didn't matter how many new faces I met, the ROI was zero. Over time, I realized that she never loved me; instead, needed someone like me in her life at the time. I fulfilled a need. That's it. Period. It's good to feel useful, don't it?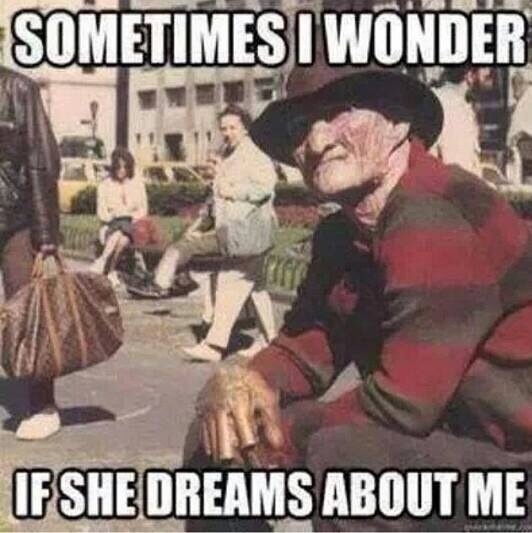 She found another man a few weeks after we ended things. I was alone. Following that guy, she quickly found someone else. They started dating, he moved in, and last month, they got married. (It sounds like I kept tabs on her but I swear I did not – just providing a quick summary.)
It's not the marriage per se that bugs me. It's how easy everything was for her. To move on; find another job; another apartment; another man; another love. She had all these choices, and through no particular effort of her own. Begrudgingly, I witnessed this and heard about it. It's clear that the purpose I served was temporary and small, and so, I, too, felt small.
This is a familiar cycle. I no longer remember what it feels like to hold someone's hand, or to carress a lover's back, or to run my fingers through their hair. Show me another blogger that knows this despair and laughs when friends bring up their 6-month dry spell – they are my equal. The gap between my ex and I is unbound. Similarly, so is the one between me and serial daters (the most common type of blogs about the single life).
But dear reader, this changes. Like all things in life, this too will come to pass. We must wait. Wait until we find a crooked neighbor to love with our crooked heart, reap the time, and dispel the morning sun and invtie the rain when it's all done. Only to begin again. We must wait.
-Single Guy in NYC
@SingleGuyInNYC